The last time you were on a live chat on any website, was your question answered immediately, or did you have to leave an email address and wait for them to get back to you? It's More likely, that you had to wait.
It's very irritating when you need a quick answer but you can't get it. You might contact another brand or perhaps you'll send an email, expecting a prompt reply but end up waiting 48 hours or you have asked questions but what if chat agent doesn't know that language. How annoying it is?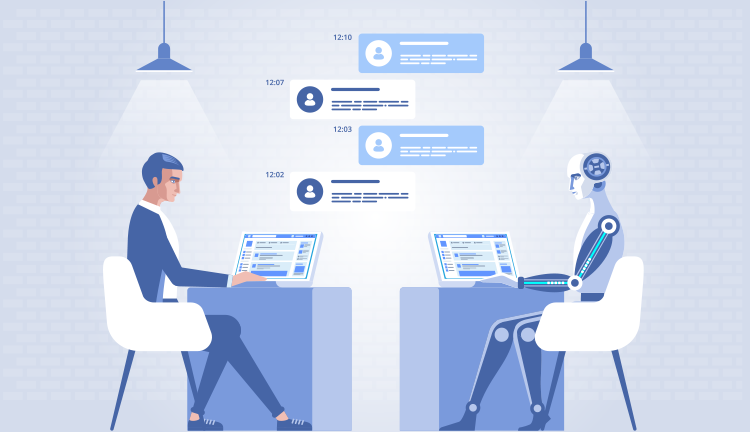 There's a reason why people say "the first impression is the last impression." Around 51% of customers never approach a business once they bad experience. That puts pressure on every interaction and every missed opportunity with potential customers. AI chatbot can help you out to bridge the gap and make your first impression best as much as possible.
"This will be the next generation of intelligence to be met in daily experience, sooner rather than later," says Prof Björn Schuller, a computer scientist at Imperial College London.
Now lets Dive in deep what are the benefits of AI chatbot over Live chat: 
1)
Fast Response time:
One of the major benefits of AI chatbot over live chat is fast response time you don't want to make your customers wait. That's a big problem when it comes to customer service.AI-powered Chatbots respond much more quickly to incoming chat requests compared to live chat agents. A human agent can be responding to other chats and end-up in delayed responses. With chatbots, customers get real-time attention and responses to their queries.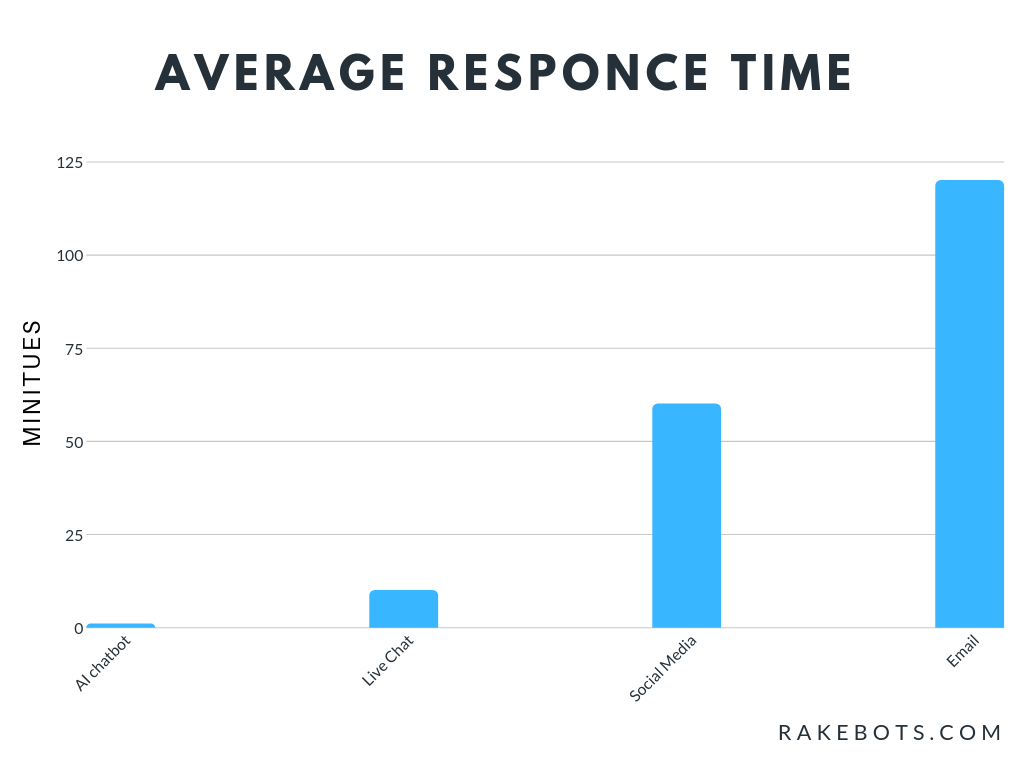 Multiple customers get real-time solutions to their queries, and hence improve the customer experience.
2) Cost Efficiency:
Your business decisions need to be cost-effective. AI chatbot will help to reduce costs compared to Live chat. Assuming your website receives more than 500 web visitors a day, one live chat agent couldn't hope to handle that many. You'd need a whole load of customer service agents and have to spend a lot of time and money training and maintain them.
Chatbots are cheaper and installation is simple. A single chatbot can easily handle multiple queries at a time which is major benefits of AI chatbot over Live chat.
3) Better Customer Satisfaction:
The best benefit of AI chatbot over Live chat is AI chatbot is an amazing piece of software with maximum customer satisfaction. Imagine that you need to attend hundreds of customers at once with just one live chat agent to answer questions. By the time the day is through, the vast majority of your customers are still waiting who are frustrated. It's more likely that they will give up and switch to your competitor.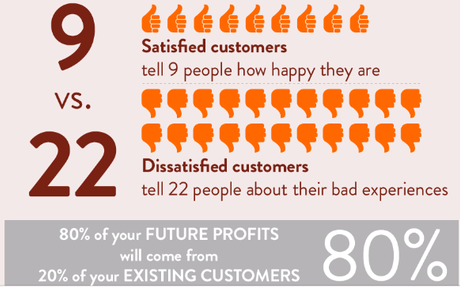 Remember that satisfied customers tell 9 people about their experience, whereas dissatisfied customers tell 22 people about their bad experience.
4)Minimum Human Intervention:
One of the biggest benefits of chatbots is the ability to operate without human help. That's right, a chatbot can carry on chatting for several hours without any help from a human saving you time, money, and energy. The time you would have spent answering questions at the computer, you can now spend taking care of other tasks, setting up the bot to take care of your customers instead. you might get sick and tired of answering the same question over and over again. Chatbots don't mind. They handle it with ease and never complain its one of the benefits of AI chatbot over Live chat.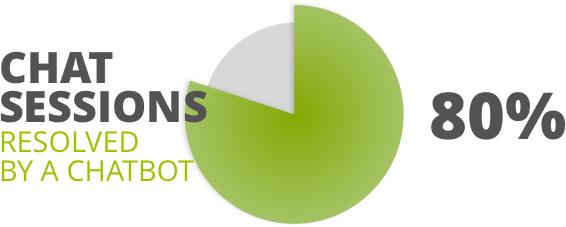 A recent study shows that 80% of customer's queries have been resolved by chatbots without human supervision.
5)24*7 Availability:
Chatbots are ready for duty every day, all hours. They don't require any breaks. They can tackle high volumes of customer interactions with ease. Human agents work set hours and require periodic breaks. Skilled agents might be able to handle multiple chats at once, but this might be at the cost of speed and accuracy.
Truth is, if your business isn't available 24/7, you're going to lose customers because they expect you to be there whenever they need support.
On the other hand, if you are always available, your customers feel cared about and they will reward you with their loyalty.
6)Multi-Language Support:
Chatbots, are better than humans when it comes to picking up new languages. They can converse in dozens of languages, so users can come from anywhere and say anything. Take Rakebot's chatbot, for example, it can speak Arabic as well as English. AI chatbots are essential tools for organizations that are expanding outside the neighboring market and into other countries with promising new groups of customers. Get ahead of the curve and start building a chatbot for multiple languages. This'll give you an important competitive advantage.
Schedule a free demo to learn more about natural processing Chatbots
Schedule a demo
7) Multitask at a time:
One of the important benefits of AI chatbot over live chat is human-agent can only pay attention to 3-4 processes at once. If they have to go beyond that, they are bound to make mistakes. So they are only able to properly converse with 3-4 customers at max. On the other hand, chatbots are capable of handling thousands of queries and engaging in thousands of conversations at once. It doesn't matter what time of the day it is or how many people are writing messages, everything will go smoothly and efficiently. Many fashion dressing websites prefer to use AI chatbots to take handle multiple queries at a time which is one of the benefits of AI chatbot over Live chat.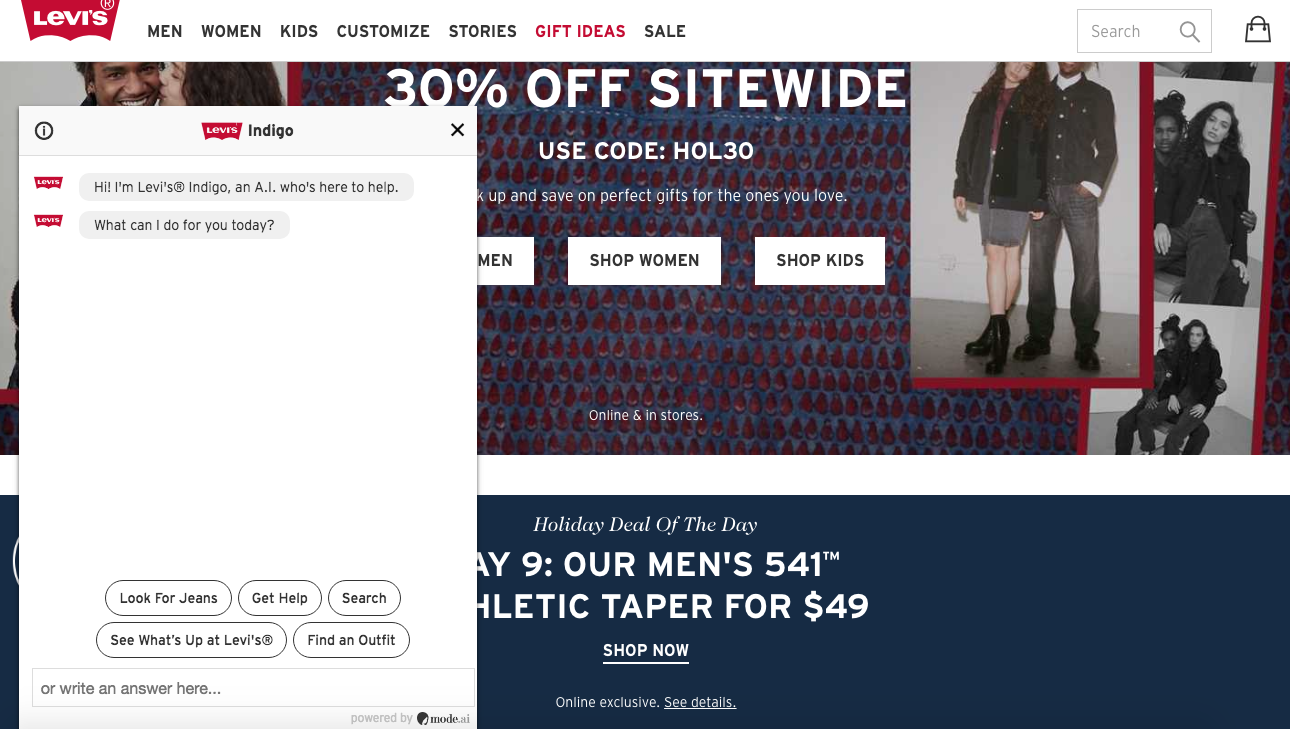 8) AI Chatbots are polite and don't get bored with repetitive Jobs:
It is one of the interesting benefits of AI chatbot over live chat people tend to have bad days. Sure, about 70% of the time they can handle the queries of customers with a big smile and with absolute politeness. But there are some customers that are extremely impolite or maybe the human agent is in a bad mood. This could mean that the way he/she responds is by no means polite and it will end up making the customer unsatisfied. AI chatbots, on the other hand, have no emotions to worry about. They will always respond politely if they are programmed to do so which is one of the benefits of AI chatbot over Live chat.
No human being likes to do the same thing over and over again for a prolonged period of time. It's even uncomfortable for a short period. Humans are much more prone to making errors in these cases. While chatbots can help you automate tasks that are done often and at just the right time.
9) Better to To Monitor Customer Data and Gain Insights:
Since chatbots are more interactive tools, they are capable of gathering and analyzing a lot more data. They collect it through communicating with people, just like we humans do. All this feedback can be used to improve your products or services and even make your website better for your users which is one of the benefits of AI chatbot over Live chat.
Chatbots are also excellent at tracking different behavior patterns and drawing conclusions from them. This can greatly influence the way you make your marketing decisions, like what to market differently and what products you'll have to redevelop for a re-launch.
10) Chatbot helps in Lead Generation:
One of the important benefits of AI chatbot over live chat is chatbot can be of great assistance to the buyer with all the information it receives. It can ask all the necessary questions about the user's needs and give product suggestions accordingly. This simple process will easily generate a lead and since the chatbots can be programmed for lead generation, they can make the conversation flow in the right direction.
With the help of an AI chatbot, users can not only choose and browse products but buy them as well. Facebook messengers can not only initiate orders but complete them through an embedded payment system.
Conclusion:
Adapting to new trends and technologies is the constant strive of every online business. But AI chatbot brings a lot more. It creates a new level of interaction between a business and customers, taking things to greater heights than ever before. Make sure you ride this wave of new technology with the help of rakebots and adopt it before your competitors. 
I hope that you have enjoyed reading this article and that we helped you learn something new today!