The healthcare industry is one of the largest and fast-growing industries in the world, and it has a direct effect on the quality of life of patients. According to experts, the global healthcare industry is expected to grow to $391.41 billion in 2021 at a (CAGR) of 9.40%. The aging population profile of most countries contributed to the growth of the healthcare industry. Access to healthcare services is expected to improve in developing countries in this period. Chatbots in healthcare will help to reduce some of the burdens on healthcare specialists.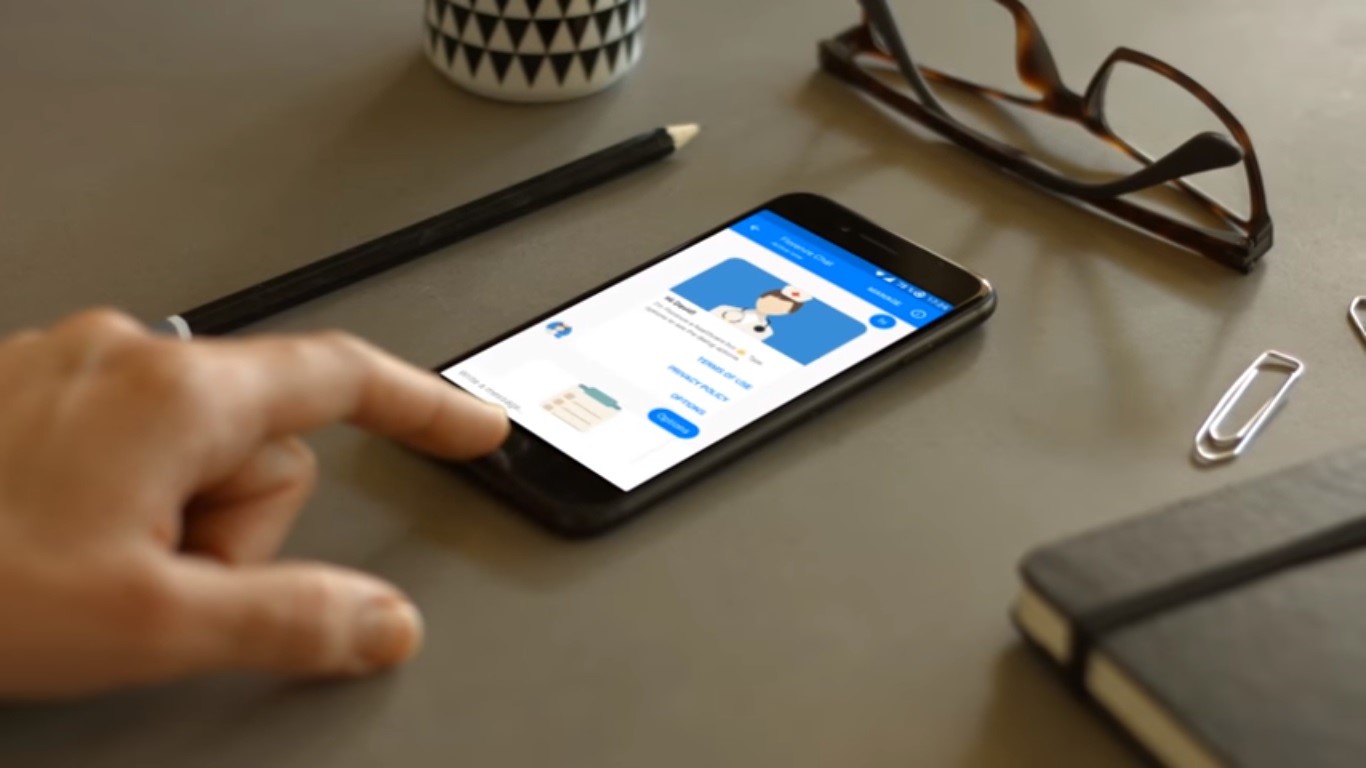 Due to the global shortage of medical professionals and the high cost of medical care and treatment. Chatbots are expected to play a pivotal role in providing affordable healthcare to the general masses. With the widespread use of smartphones, AI chatbots will capture the healthcare industry in the coming years. 
Chatbots are replacing phone call-based customer service in various sectors. The healthcare industry is opting for AI chatbots to help patients in resolving their concerns faster than traditional methods. In the healthcare sector, the patient's experience remains at the top priority. 
Traditional healthcare chatbot v/s AI healthcare chatbot:
Traditional Healthcare Chatbot:
Intake of basic information.

Scheduling appointments.

Basic Q&A.
AI Healthcare Chatbot Use Cases
Scheduling visits.

Answering targeted medical questions.

Interaction with patients post-discharge.

Performing a medication review.
Usecase of chatbot in the Healthcare Industry:
Chatbot helps in care management:
Chatbots can be an asset to care, managers, helping deliver crucial information to patients about conditions, illnesses or upcoming procedures. For instance, The Cancer Chatbot is helpful to patients undergoing cancer by sharing tips and tricks. The bot even works directly with friends and family. Giving them advice on what to say and how to help loved ones who are battling cancer.
Point-of-care chatbots for Physicians:
Chatbots are replacing large databases by making it easier to look up medicine and proper dosage. Chatbots can also act as gatekeepers for overworked and over-scheduled physicians. A company called Babylon Health has already developed a chatbot to give patients advice on ways to self-treat by mining information from medical databases and putting together between symptoms and conditions.
Chatbots as medical assistants:
Many patients are now turning to Chatbots to help them manage their own care more effectively. Chatbot act as a nurse that reminds patients to take their medications, monitors their health and helps patients book appointments. A chatbot called GYANT is worked by understanding the symptoms of a user and sending data as input to doctors who can provide diagnoses or prescribe medicines in a real-time environment.
Benefits of AI chatbot in the healthcare industry:
Providing information fast when there is no time to lose:
Emergencies are normal for healthcare which means the correct diagnosis is very important.  Healthcare specialists can make the right decision in time in case they are able to obtain the information easily. AI chatbot which maintains internal record-keeping of patients helps the doctors. 
Scheduling appointments without human intervention:
AI chatbots are designed to match patients with the relevant doctors and keep track of all their visits. Follow-ups in case this information is needed in the future. If a person just needs to make a simple request in a chatbot window as "I want to visit Dr.Rahul on Friday." After that chatbot suggests the available options for the person to choose the most appropriate one.
Useful for maintaining your diet:
Yes an AI chatbot can handle any number of questions. Where patients ask about the diet to be followed for good health. Chatbots will answer all the queries related to diet by giving right and accurate information to the patients.
Health assistant:
Give the right information at the right time is very essential in the healthcare industry. In this way, chatbots can give help to the patients on the basis of the symptoms they are undergoing.
AI Chatbot not only helps patients but also doctors:
Will chatbots replace doctors and nurses one day? We have already seen it happening in other areas like engineering, manufacturing. Given the fact that everyone is unique and some medical conditions are atypical, the simple answer is no.
Yet, the chatbot can become a trustworthy assistant, like a caring nurse, which provides registration services, entertains the patient until the doctor can see them.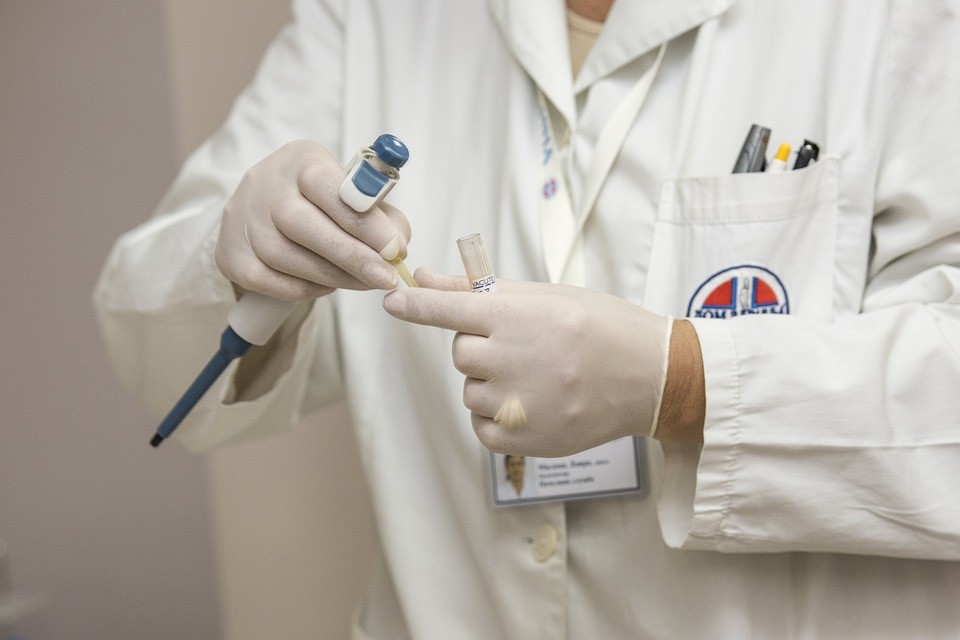 A twenty-first-century medical practice can rely on a chatbot to capture leads. Provide 24/7 support to existing patients, answering their simple questions using NLP. It will not offer a diagnosis, but it can remind the patient to take drugs on time or help the patient check for an unusual side effect in the middle of the night and schedule a visit first thing in the morning.
Not only patients but doctors too can enjoy the benefits of having a chatbot by their side. It can easily replace databases with medical information. Furthermore, such uses can make the database richer and smarter chatbots.
How Rakebots can contribute?
Rakebots assist the healthcare providers during each of the following AI application phases at their organization and deliver the fully working integrated AI chatbot solution.
Understanding the community and business value of a healthcare organization.
End to end building the Chatbots along with their customer journeys across all touchpoints. 
As a reputed chatbot development company, Rakebots holds capabilities to develop various types of clinically AI Chatbots to deliver smart and automated experiences to both the patient and the healthcare personnel.
Conclusion:
The wave of AI chatbots in healthcare shows us how the chatbots are improving the state of healthcare and will be going very far with its use in more number of tasks. It will increase reliability to the current scenario of health which proves chatbots to be a boon to mankind. Make sure you ride this wave of new technology with the help of Rakebots.