Future of digital marketing is all about engaging with your audience. Companies spend huge amount on facebook and google ads, but fail to engage with the customers. The reason is just ads are not enticing anymore. Since the internet has exploded, customers have a lot of options, and if you do not engage with your audience and understand what they are looking for, they will move on to another brand!
Brands try various ways to engage with their audience. By sending sms, emails about the offers they provide, newsletter subscriptions etc.. But as a customer, when was the last time you opened that message or email? Well, most of the promotional emails directly go to spam or promotional folders!
So the future of digital marketing is conversational interfaces. Below we have outlined why conversational interfaces will be next big thing!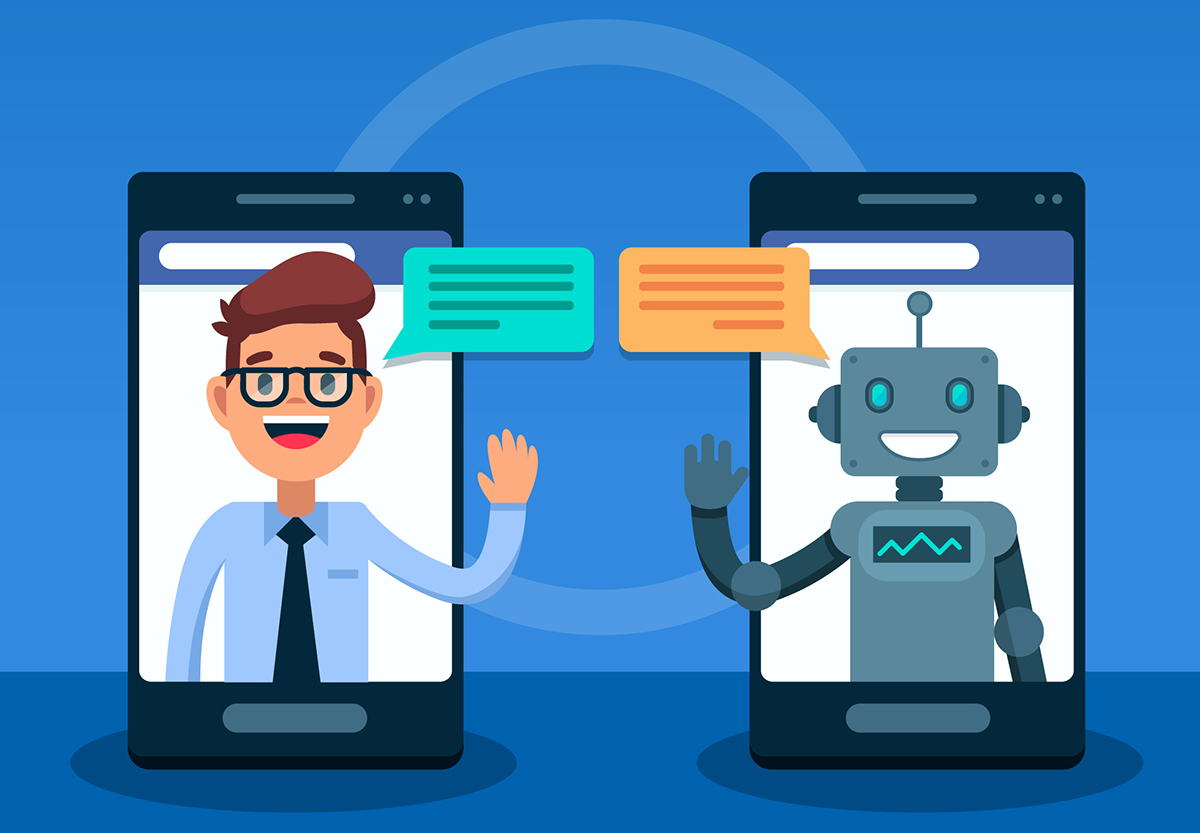 According to facebook messenger stats 67% say that they will message a business more over the next two years!
Engage with your Audience
Every brand has a website, with a lot of content in it. No customer will have the patience to read and understand your business. They just want to know what they are looking for. To solve this, whole new trend was created in digital space to engage your customers i.e. landing page designs, click-funnels, popups, newsletter subscriptions and so on.
All these are more of a pain to the visitor, since you open a page, there are 100's of popups and ads before you even want to read a single line in that page. Most of the time they will drop off rather than spend more time.
So instead of all these how about an embedded chat? Below is an example which tries to engage and educate you! you can just try it out by interacting with it.
Schedule a free demo to know more natural language processing Chatbots
Schedule a Demo
Educating your audience
Above interface shows how you can engage with your visitor and educate them and then try to convert them to become a customer.
Most of the brands are so caught up with trying to sell, that they forget to educate the customer why they need their product/service..
Build Relationship
Most brands do not invest on building a relationship with their potential customers. As soon as a visitor enters the website, they try to acquire their details. Most of the time this fails, because customers buy from businesses from whom they can connect and build trust with.
Here is a website, where they try to understand you and your preference through a conversational interface. Based on your answers they analyse and display the product of your choice, which is more personal. And they are trying to connect with the customer which will result in higher conversion rates.
Personalisation
Traditionally once you sign up to a newsletter, you are bombarded with articles which you may not even be interested in. Hence you hear complaints from brands, saying their email open rates are very low!
So what's the solution? Before subscribing an user to subscription list, ask them various questions, and categorise such users and send them personalised content. This way they will be more interested in your brand and to buy from you!
And how is that possible? By using a conversational interface! 🙂
So the future of digital marketing for next few years is personalisation and engagement. And with the help of AI, you can embed these conversation interfaces to your website, and improve your conversion rates!
Let me know your thoughts in comments.